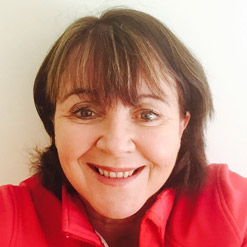 Sandra Sharpe
Administration and Finance Manager
Sandra has been with the company for over a decade and has many years of office administration experience in a wide variety of industries. She has a wealth of knowledge in modern accounting practices and computer systems.
Sandra administers both accounts payable and receivable, as well as the many and varied tasks required to run and manage a vibrant modern business, including important insurance, warranty and workplace health and safety statutory requirements.
Sandra also jointly administers the company's quality assurance system and ensures systems are up-to-date in all practices and procedures. In her spare time, Sandra  is very involved in the sporting community and likes to support cancer awareness and research and has participated in the Ride to Conquer Cancer on numerous occasions.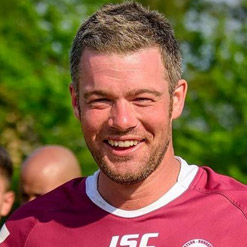 Aaron de Jager
Project Manager
Aaron commenced with Dynamic Sports Facilities as a trainee in 2007 and completed Certificates II and III in Civil Construction. In 2012 he also completed Certificate IV in Project Management giving him greater understanding of the planning, logistics and uniqueness of every job.
Aaron is a 'sports tragic' and brings that passion to work. He takes great pride in building high quality sports facilities and aims to meet and exceed client expectations.
From a rejuvenation of that old backyard tennis court, to complete construction of a brand new complex to be enjoyed by families or communities for many years to come, Aaron will oversee the whole project. His experience and vast knowledge of all techniques and products used by Dynamic Sports Facilities will ensure that your dreams and visions become reality.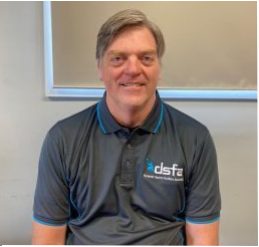 Mark Hopping
Sales & Estimating
Mark is degree qualified in Construction Management and has extensive external training , along with 20 years of experience in the building trade covering sales and estimating Mark brings a wealth of knowledge to the DSFA team.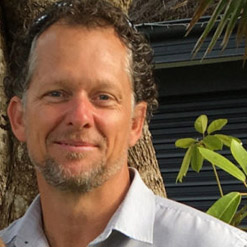 Peter Teudt
National Operations Manager
Peter joined Dynamic Sports Facilities over a decade ago from a senior role with a successful civil construction company. He brought with him the experience of being involved in projects with some of the leading construction companies in Australia. These projects encompassed all aspects of civil construction work from bulk excavation and land shaping through road and car park construction, bulk water drainage and management, to land rejuvenation, reinstatement and landscaping.
Peter is degree qualified and has a vast knowledge regarding civil construction and project management, which includes appropriate workplace health and safety training and understanding, to bring the company's design and experience to a successful project completion. He is also heavily involved in the Dynamic Sports Facilities quality assurance system, ensuring it is updated in all aspects required for ongoing accreditation.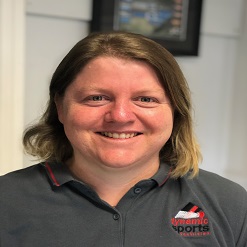 Lauren Friend
Sales
Lauren has joined the company as a sales assistant and brings with her a background of sales knowledge and experience that will enhance the DSFA team.